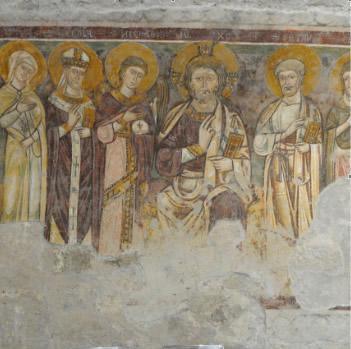 8. The Ambulatory
As soon as you get to the bottom of the steps, you will find yourself in an area between St Thomas Becket's Oratory, which you will visit next, and St Magno's Crypt. This area has long served as a burial place for some of Anagni's most illustrious figures who aspired to being entombed under the Cathedral, in a sepulchre nearest the sacred place par excellence: the Crypt. The staircase accessible from the nave on the left, which you have just walked along, was a later addition, built in the course of the 17th century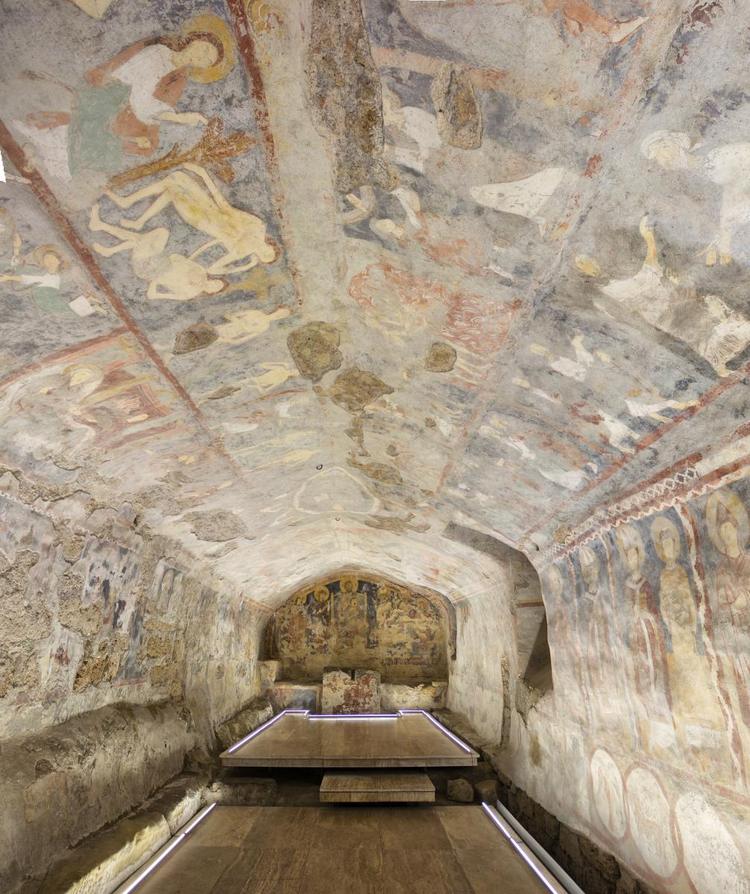 9. St Thomas Becket's Oratory
You are now in a Mithraeum dating back to the 1st to 2nd centuries, an old pagan temple dedicated to the god Mithras. This is the oldest part of the entire complex and still displays the original vault structure; its shape is often described as the upside-down hull of a ship.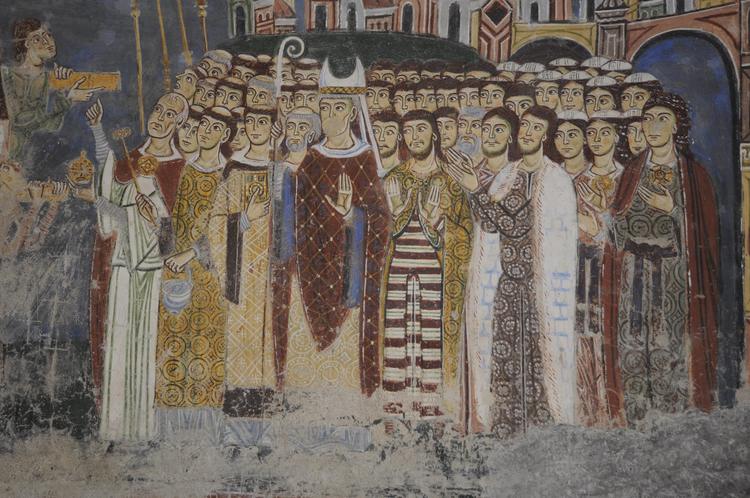 10. St Magno's Crypt - Part 1
Welcome to the world-renowned Crypt of St Magno. This has been, since its very origin, a place of worship and art, a place of pilgrimage and a place for people seeking sanctuary, charity and hope. It is also a portal into the Middle Ages, a time when light and colour were a means to understand the celestial realm.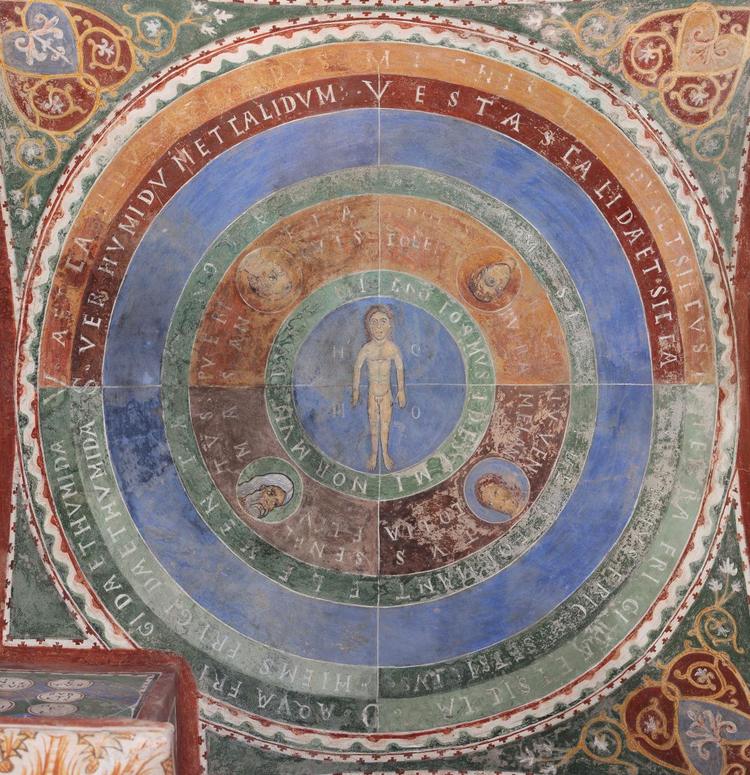 10. St Magno's Crypt - part 2
Let's now turn to the frescos on the first two vaults, the one immediately above the entrance and the one following it: these depict the Creation of the Cosmos and its components. On the first vault, we find a depiction of the Firmament with Zodiac Signs, a few of which, namely Leo, Cancer and Pisces, are still visible.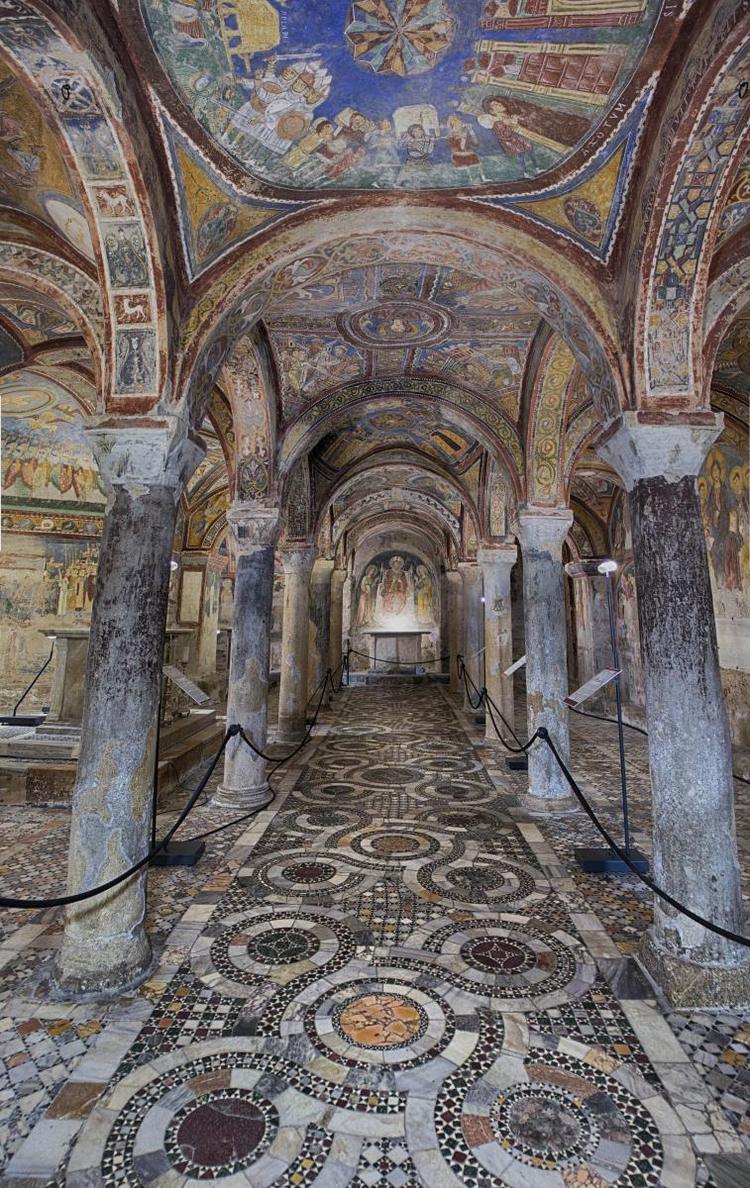 10. St Magno's Crypt - part 3
The paintings along the vaults of the central nave narrate stories from the Ark of the Covenant, taken from the first book of Samuel in the Old Testament. The first vault is painted with the Battle of Aphek, during which the two sons of Eli, the high priest, are killed by the Philistines who then also take the Ark containing the Ten Commandments, along with Aaron's rod, Moses' staff and the Manna from the desert. Once such news is brought to Eli, he falls backward off his chair and dies.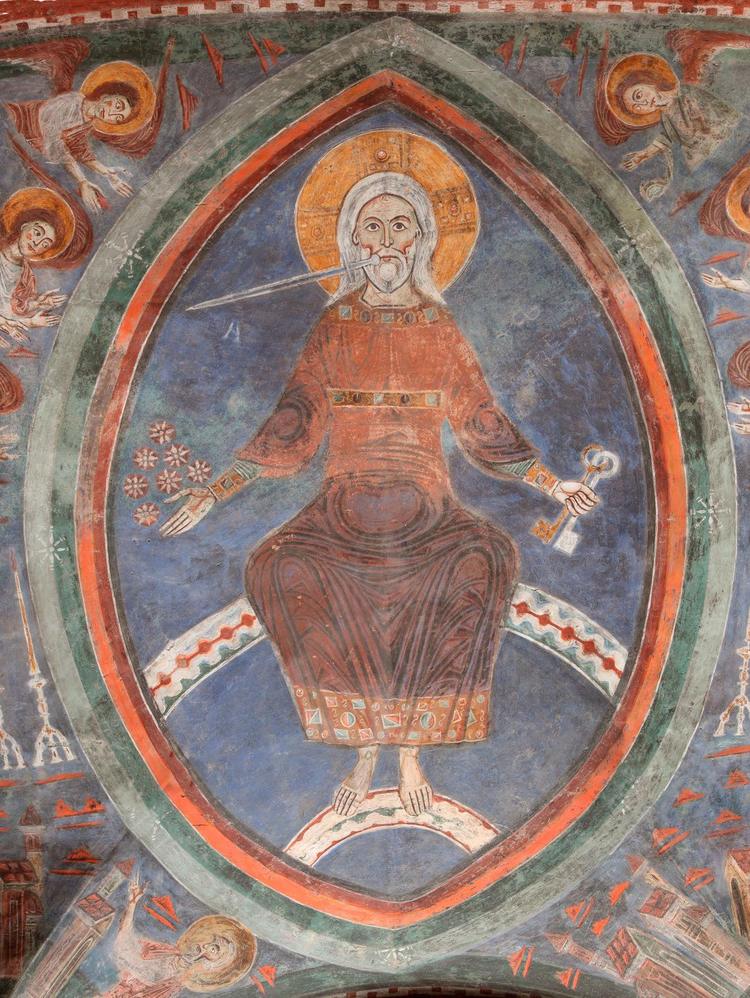 10. St Magno's Crypt - Part 4
Now please go back to the centre of the Crypt, right in front of the high altar. The paintings on the apsidal conch and the three adjacent vaults illustrate the Apocalypse of John.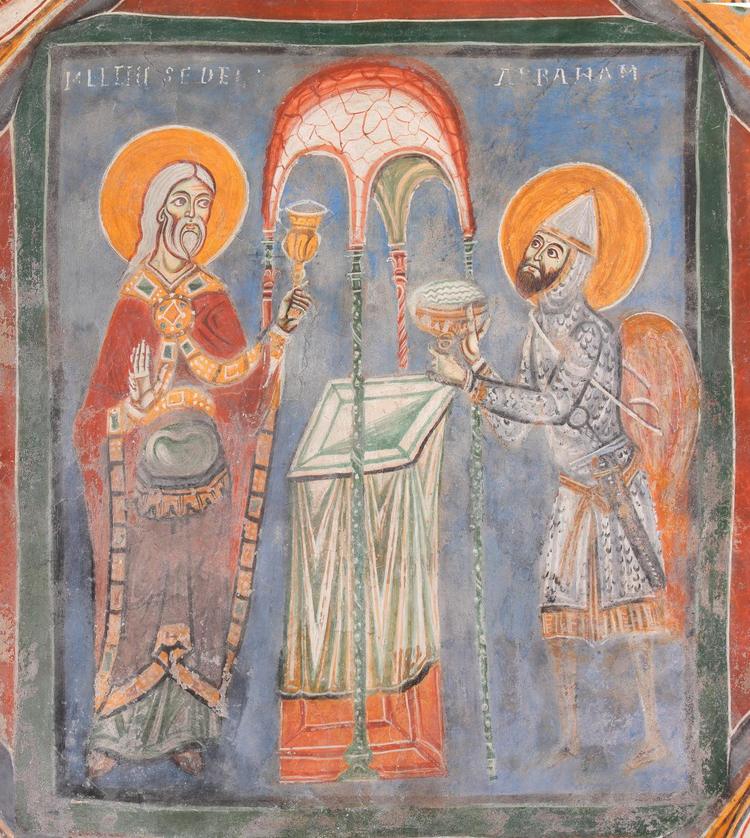 10. St Magno's Crypt - part 5
Please make your way towards the exit, to find the last two altars: the smaller one is dedicated to martyr saints, while the larger altar is that dedicated to Bishop Peter of Salerno. The saint is painted on the small apse behind the altar, represented between Saints Aurelia and Noemisia. The fresco is dated 1324 and is attributable to Lello de Urbe, painter of the Cavallini School who was active in the city of Naples and throughout the region of Lazio during the first half of the 14th century. This is the same artist who painted the icon of the presbyter Raynaldo which you saw earlier, in Our Saviour's Chapel.